The 10-a-day diet tested: 'I feel like a sentient composter'
New research suggests that we ought to be eating 10 portions of fruit and veg a day. Stuart Heritage plies himself with the good stuff, and Guardian cook Felicity Cloake judges his efforts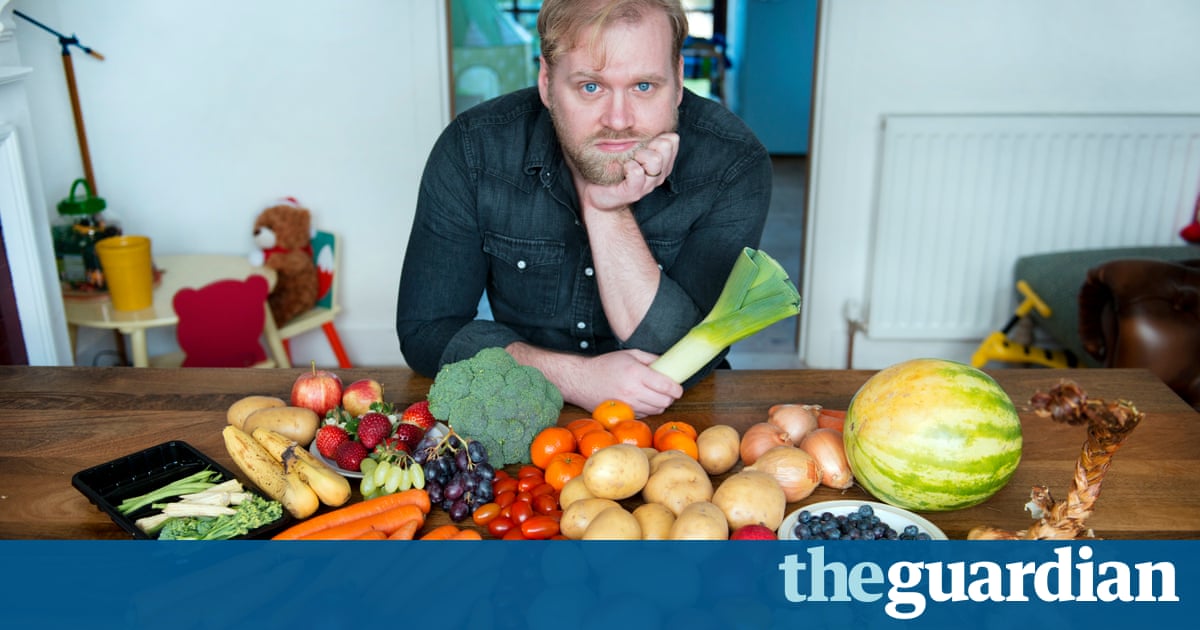 Like everyone else in the world, my blood ran cold when I heard that we are now expected to eat 10 portions of fruit and vegetables every day. That is double the previous recommended amount, and even that required too much effort for my liking. Oh, sure, the effects of 10 a day sound miraculous researchers claim that it would decrease our chance of heart disease by 24%, stroke by 33% and cancer by 13% but it sounds a bit much, doesnt it?
Perhaps not. We wanted to investigate how much fruit and vegetables you need to eat to gain the maximum protection against disease, and premature death. Our results suggest that although five portions of fruit and vegetables is good, 10 a day is even better, said Imperial Colleges Dr Dagfinn Aune, lead author of the research.
What does it mean exactly? Its 10 servings of 80g portions so three tablespoons of peas, or one pear, say, is a single portion. So, is it do-able?
A YouGov poll from 2012 reported that only one in five of us manage to hit five portions a day, let alone 10. Brave pioneer that I am, I decided to find out over the course of a long weekend, before Guardian cook Felicity Cloake judged my efforts and offered some suggestions of how better to hit my goal.
Friday
Breakfast
My breakfast usually consists of horrifyingly sugary cereal, to provide me with the artificial jolt of energy required to see me through the morning. Today, however, I eat a grapefruit, a banana and an apple. Better yet, a whole grapefruit counts as two portions. Still, its 7.30am, and Ive already almost hit half of my daily quota. In your face, science. Im going to live for ever.
Except Im not, obviously, because as Harley Street dietitian and sports nutritionist Raquel Britzke of Nutritionist Resource points out, favouring fruit over vegetables has problems of its own. Both give you carbohydrates, vitamins, minerals, and fibre, she says. But fruits tend to have more carbs, and consequently more sugar, than vegetables. If you have a slow metabolism or are trying to lose weight, I recommend eating seven portions of veggies and three portions of fruit. Great.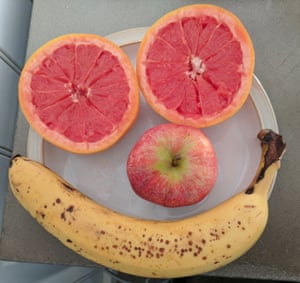 Read more: https://www.theguardian.com/lifeandstyle/2017/feb/28/10-fruit-veg-a-day-diet-tested-i-feel-like-sentient-composter
SHARE WITH FRIENDS:
Tweet